BEDWETTING TREATMENT
– WITH OUR DIGITAL BEDWETTING CLINIC
  DOWNLOAD THE APP FOR FREE
  SIGN UP
  GET A BEDWETTING ALARM
  START TREATMENT IMMEDIATELY
  FEEDBACK & ADVICE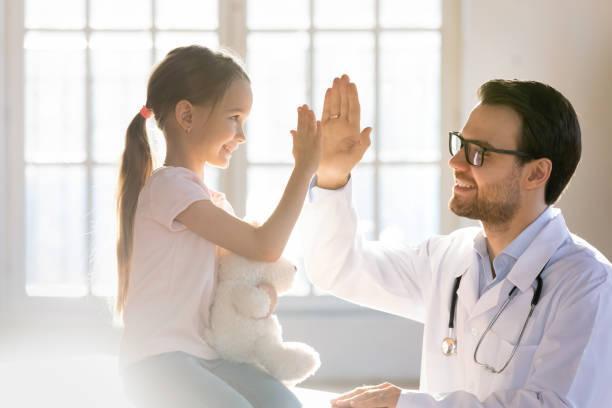 FEEDBACK DIRECTLY IN THE MOBILE
As a patient, you download the app for free from the AppStore or Google Play.
You can either do the treatment on your own or in consultation with your doctor or nurse. If you are in contact with healthcare, it is possible for your doctor or nurse to follow your progress daily and if the treatment needs to be adjusted.
As a patient, you download the Pjama App for free from the AppStore or Google Play. You register in the App how the bedwetting treatment progresses every day. You receive customized feedback, advice and tips from our digital clinic based on your progress.
Pjama's digital clinic for the bedwetting treatment has been developed together with Swedish healthcare and leading researchers, nurses and doctors in the field.
1. CONTACT WITH YOUR HEALTHCARE PROVIDER OR START ON YOUR OWN
In most cases, the treatment is done after a contact with a nurse or doctor. It is, however, possible to start the treatment on your own with our digital clinic for treatment of bedwetting. Research has shown that, if you are motivated, you have the same chance of reaching a positive treatment outcome on your own with the Pjama Digital Clinic.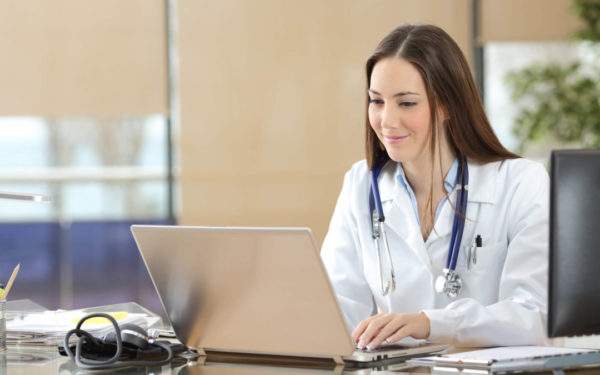 2. Download the app
Download and install the Pjama app free of charge from the App Store or Google Play. The app is available in English and several other languages.
3. SIGN UP
Register in the Pjama App and answer the questions. If you are performing the treatment on your own or if the clinic/hospital you are seeing is not part of the choice list, choose "Pjama Bedwetting Clinic" as your clinic. Otherwise, choose the clinic you are in contact with.
The app can be used by two or more users at the same time, provided they log in with the same email and password.
4. GET A BEDWETTING ALARM
Before treatment can begin, you must have access to a bedwetting alarm. Sometimes the bedwetting alarm can be offered from the healthcare provider in your region. If the Alarms are not available where you live, you can get an alarm from our web shop.
All our alarms can be used by both girls and boys, we recommend you follow our guide by clicking on the image next to it or here!
5. START TREATMENT
Once you have your bedwetting alarm, you can start the treatment. It is important that the treatment with the alarm is carried out every night and that you register the outcome in the calendar in the app every day. If your nurse or doctor is connected to our system, they will be able to follow you digitally and see your progress.
If you use the phone as an alarm device, remember that the Pjama App must be running (can be active in the background) and within 5 meters of the sensor. With some phones, the range can be up to 20 meters.
6. ADVICE AND ANALYSIS
You will receive advice what you should think about during the treatment directly in the Pjama App. These are both general advice and personal advice based your treatment progress. Most patients will reach a successful treatment. Based on the data you register, analyzes are carried out daily. After four weeks a larger analysis predicts whether the bedwetting alarm treatment shall continue or whether it should be terminated. An analysis is then carried out every two weeks.
You are considered cured at 14 dry nights in a row, but to be safe, we recommend that you continue until you have 28 dry nights in a row. The healthcare system in Sweden recommends the following Treatment Advice.
DO YOU WORK IN HEALTHCARE
CURIOUS ABOUT THE PJAMA DIGITAL BEDWETTING CLINIC?
If you work in healthcare and are not yet connected to Pjama's Digital Bedwetting Clinic, click on "more information" next to this.
PJAMA IS ENGAGED IN BEDWETTING RESEARCH!
PROJECT WITH SWEDISH HEALTHCARE
The digital bedwetting clinic has been developed in a larger project together with Swedish healthcare and leading researchers, doctors and nurses. The project optimizes bedwetting treatment and looks for new predictors for which type of treatment is most beneficial for the treatment of enuresis (bedwetting).
There are currently 25 hospitals around Sweden that treat patients using Pjama's bedwetting service.