We made a video for you to see our Pjama in action
PANTS AND SHORTS FROM PJAMA
Our Pjama products are designed with the men, women, boys and girls who suffer from bedwetting in mind. All Pjama Pants and Shorts are patented, absorbent, washable products to keep the bed dry when wetting the bed.
When you have accidental wetting, the Pjama inner layer absorbs the urine whilst staying dry on the outside protecting the bedding. The wearer senses when the Pjama becomes moist inside. The Pjama is not designed to be dry on the inside but discreetly provides feedback to the wearer when they are wetting themselves. Waking up when wetting helps to educate and overcome the problem of bedwetting for the child.
Our Pjama Pants and Shorts are made out of soft tencel, with a breathable and waterproof membrane and a super-absorbent material that makes the urine stay in the pants. All fabrics are Oeko-Tex certified.
Pjama is made of:
Hydrophobic material at waist and ankles/knee folds, superabsorbent material in critical areas.
An outer waterproof and soft layer that breathes very well.
An inner material that is soft and smooth on the inside. The material can absorb fluid and is made with capillary breaking properties.
In other words, Pjama is a super awesome way for both children and adults to keep the bed dry at night. And to look great while doing it.
Pjama Pants and Shorts are available in two different variants, Pjama Bedwetting pants/ shorts and Pjama Treatment pants/ shorts.
PJAMA BEDWETTING PANTS AND SHORTS
For nights away from home
When wearing Pjama, there is no need to change bedding when an accident has occurred. Pjamas protect sheets, duvets and mattresses.
Our Bedwetting Pants make it possible to take part in activities that involve sleeping away from home. Use Pjama when going to a football camp, school trip, sleep over with friends or travel with family. Pjama are discreet and look like any other pajamas. With Pjama Bedwetting Pants, no diapers or other bed covers are needed. If the accident occurs, you can easily go to the bathroom, wash yourself, put on a fresh pair of Pjama and then go to bed again.
 Absorbent (keeps the bed dry)

Comfortable

Discreet

Washable

Can be tumble dried

Size: Children and adults

Color: Blue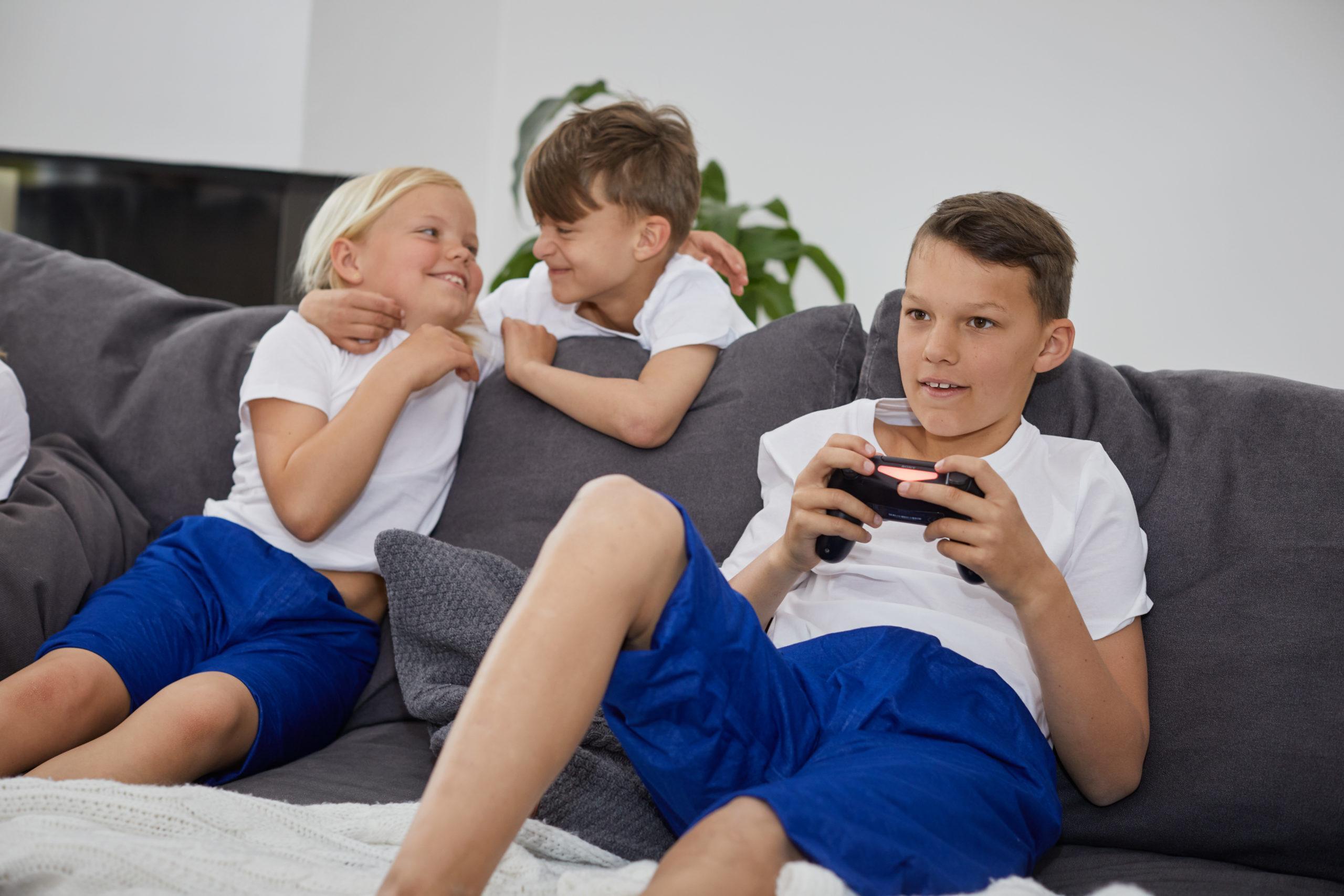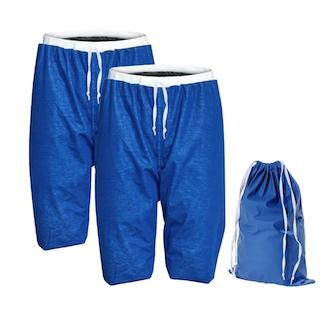 PJAMA TREATMENT PANTS AND SHORTS
For treatment and protection of the bed
With Pjama Treatment Pants you get all the benefits that come with the Bedwetting Pants and also the possibility to connect Pjama Bedwetting Alarm directly to the pants / shorts.
The treatment pants have sewn-in sensor threads in the area around the crotch that quickly sense urine. By simply buttoning the sensor at the waist line of the pants, you can either connect the product to the included alarm unit or a smartphone, or both. Once you have started a treatment, it is important that the treatment continues every night even if you were to sleep away from home. With Pjama Treatment Pants and Pjama Bedwetting Alarm, you can continue the treatment in a discreet way but setting your smartphone alarm to vibrate.
Connects to Pjama Bedwetting Alarm (buttons at waist to attach Sensor)

Sewn-in sensor threads

Absorbent (protects the bed)

Comfortable

Discreet

Washable

Can be tumble dried

Size: Children

Color: Gray