Pjama bedwetting clinic 
bed protection, treatment
and service in one!
PJAMA PANTS & SHORTS – KEEP THE BED DRY WITHOUT COMPROMISE
You can be comfortable and feel safe with Pjama Pants and Shorts. Sleeping away from home? No problem! With Pjama's discreet design and look, no one will know that you are wearing a protective pajama.
The Pjama Bedwetting alarm – Innovative treatment
Easily connect your Pjama Treatment Pants or Shorts to the Pjama Bedwetting Alarm and you will immediately wake-up when an accident occurs. The Pjama Bedwetting Alarm can also be connected to the Pjama App, allowing your smartphone to be used as a stand alone alarm or an additional alarm. The Pjama App includes the Pjama Bedwetting Clinic, providing you with tips and advice relating to bedwetting.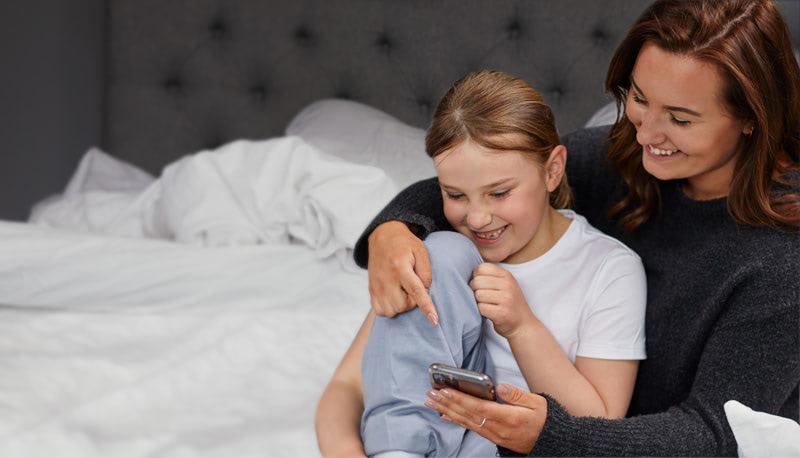 PJAMA BEDWETTING CLINIC - GET TIPS AND ADVICE DIRECTLY IN THE PJAMA APP
We work with leading researchers in bedwetting to give you the best possible support during treatment with the bedwetting alarm. This smart service gives you and your child information and feedback on what is important to think about during the treatment. The information is adapted to how you are doing and where you are in the treatment. Download the app from Google Play or App Store.
Pjama Connect Bedwetting Alarm - Connected with the Pjama APP
The Pjama sensor is directly connected to the Pjama app. Put the sensor in your underwear or a diaper. When the accident occurs, the sensor detects the liquid and activates the Pjama App and the phone acts as the alarm device. The product can be used without pants or shorts from Pjama.
Visit our
Web shop


for some awesome products
Buy our Pjama products via Amazon
fast delivery
When your order is complete you'll receive your Pjama within 2 – 7 working days.
Helpfull staff
We're here to help and ensure you'll have the best Pjama-experience! Contact us!
Secure checkout
We offer safe payment through
Visa and MasterCard.
Although bedwetting is one of the most common health problems among children, people in general don't talk about it. And since we do not talk about it, many may feel that they are alone with their suffering. That's why we all must start talking about it! Many...